API Health UMF Licence number: #1052
MGO 100 honey would be rated UMF 6+.
 Deer Antler Manuka honey is innovative NZ product, formulated from a special blend of NZ Manuka honey and liquid NZ Deer Velvet extract. This is completely natural product which is not only taste delicious, but also is a natural tonic and immune booster and very beneficial for health.
Main ingredient of Deer Antler Manuka Honey is  Multifloral Manuka honey MGO100+, which is gathered in New Zealand from Manuka bush, Leptospermum scoparium, which grows uncultivated throughout the country. Manuka honey's special qualities come from the Manuka flower nectar, which contributes unique natural compounds that make Manuka Honey so different from other honeys. Manuka honey is fully certified with MPI definition and MGO testing.
Another ingredient is New Zealand Deer Velvet Bio-Active liquid extract.
Deer Velvet is unique. "Velvet" is the name given to deer antlers while they are growing and still in a cartilaginous state well supplied with blood and enclosed in skin covered with fine hair. The remarkably swift growth of the stag's antler is unique in nature. No other living animal product grows once every year, only to be replaced the following year by the same natural process.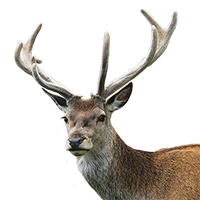 Velvet Antler is harvested from New Zealand farmed deer (Red Royal Deer) under hygienic conditions using special methods approved by New Zealand veterinary authorities in association with the NZ Game Industry Board.

Benefits:
Support the immune-system
Contains natural nutritional agents, which support joint mobility function
Improve muscular strength and endurance
Ingredients:
New Zealand Multifloral Manuka Honey MGO100+
New Zealand Deer Velvet Bio-Active liquid extract - 2 %
Precautions and contra-indications:
Not suitable for children under one year of age.
People who have allergic reactions to bee sting should seek medical advice before using Manuka Honey & DEER ANTLER